Charlotte New Homes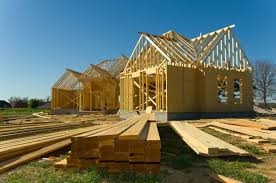 NEW HOMES FOR SALE IN THE
CHARLOTTE AREA
Charlotte is home for some premier home builders. Depending on your price range, there is a builder for you! What we have seen over the recent years, however, is a lack of land to build. Before the recession new construction was booming. Building came to a halt during the recession. Years later, builders are building again! Cautious of repeating what happened before the recession, builders are building less inventory but are entering contracts to build at a rapid rate again.
Many builders are building entire communities and adding neighborhood amenities. Others are buying infill lots or tear downs and building new construction close in. AgentBecky.com has years of experience with builders. In fact, Missy's father was a prominent South Charlotte building in the 1980's-1990's and help create some of Charlotte's most desirable neighborhoods. Buyers do need representation when working with a builder. No matter what your price point, let us work on your behalf when buying new construction.
If you are looking to build your dream home in Charlotte or the surrounding areas let Missy represent you! Missy has years of real estate experience including selling new construction ranging from the $200,000 to custom construction of over $2 million. If a new build is in your future, contact Missy 704-968-0547.