Carmel Crescent Homes for Sale | SouthPark Houses | 28226
Looking for Carmel Crescent homes for sale in the heart of SouthPark, South Charlotte, NC? You've come to the right place! South Charlotte real estate is my specialty. I have all the local experience to help find the right house for you!
Carmel Crescent subdivision homes for Sale
The listings below represent the current offering of homes for sale in the Carmel Crescent neighborhood in SouthPark, South Charlotte. If you would like to see one or more of the homes listed, don't hesitate to contact me for an immediate showing.
And...if none of the homes below fit your needs, be sure to bookmark this page and check back daily as our site is updated regularly with new home listings.
You could also contact me with your criteria for your new home and I can set up a custom search for you. With this search you will automatically receive emails when there are changes in the search results, including changes to list prices. You could enjoy massive savings and be the first to learn about a great opportunity.
Homes for Sale Today:
If this is your first time living in Charlotte, inquire about our relocation package for information on Charlotte's schools, lifestyles, tax information and more.
Now stop reading and start looking at the lovely homes for sale in the Carmel Crescent neighborhood in SouthPark!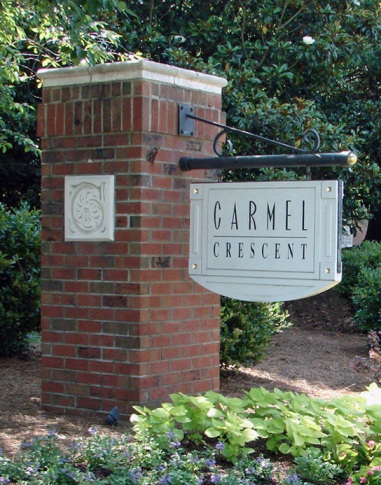 Carmel Crescent Stats: