Bellemeade Homes for Sale | South Charlotte | 28270
Looking for Bellemeade homes for sale in South Charlotte, NC? You've come to the right place! My specialty is South Charlotte real estate, so I have all the local experience to help find the right house for you!
Belingrath homes for Sale
The listings below represent the current offering of homes for sale in the Belingrath. If you would like to see one or more of the homes listed, don't hesitate to contact me for an immediate showing. And...if none of the homes below fit your needs, be sure to bookmark this page and check back daily as our site is updated regularly with new home listings.
You could also contact me with your criteria for your new home and I can set up a custom search for you. With this search you will automatically receive emails when there are changes in the search results, including changes to list prices. You could enjoy massive savings and be the first to learn about a great opportunity.
Homes for Sale Today:
Missy Banks and AgentBecky.com are ready to assist you with your home buying or selling needs. Missy is a full time real estate professional and is consistently a member of Allen Tate's prestigious Chairman's Circle of top performing agents.
AgentBecky.com is a user friendly search engine designed for buyers and sellers to make the search process easier. Feel free to call or text Missy at 704-968-0547 or email her [email protected] if you need more information than the website can provide. We look forward to assisting you!
If this is your first time living in Charlotte, inquire about our relocation package for information on Charlotte's schools, lifestyles, tax information and more.
Now stop reading and start looking at the lovely homes for sale in South Charlotte's prestigious Bellemeade neighborhood!
Bellmeade is a popular South Charlotte neighborhood -- located off Alexander Road with easy access to Hwy 51 and providence Road. The homes are stately brick homes (with a couple siding homes). The lots are large and there is mature landscaping and trees. Harrington Down developed this neighborhood in the early 1990's and built many of the original homes. James Custom Homes has built some newer homes in the last phase developed. Many families like Bellmeade for the schools and proximity to Providence High School. On game nights you can actually hear the Providence band from some of the streets!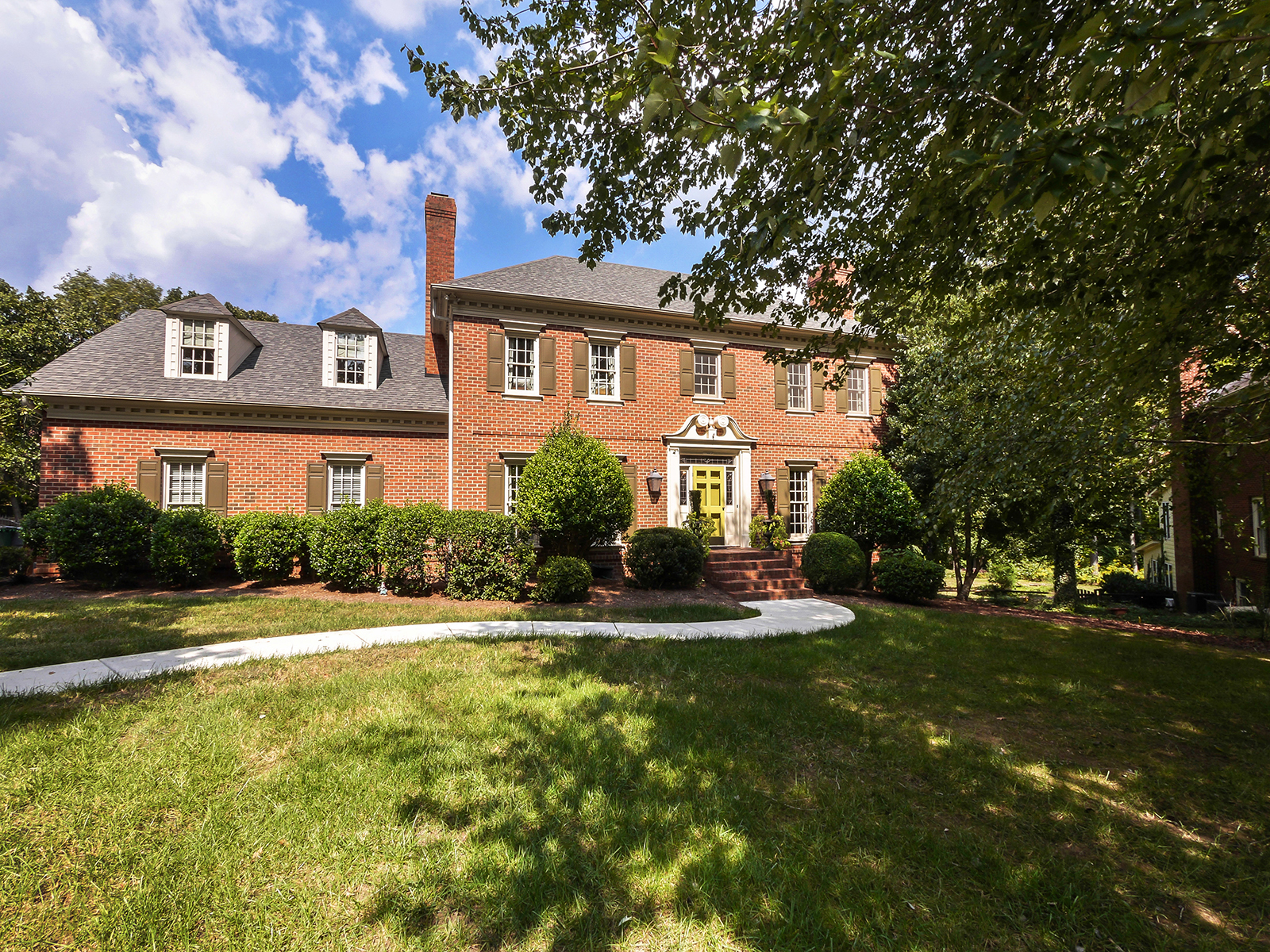 (Many Bellemeade homes are stately brick traditional homes homes)
Homes
Public Schools for Bellemeade*
Elizabeth Lane Elementary
South Charlotte Middle
Providence High School
*Public schools are subject to change. Buyer to verify current school.